A word from this edition's Guest Editor
Josep Tabernero
ESMO President
Taking on challenges is the only way we can follow to progress as individuals, as professionals and, more broadly, as a community.
Dealing with the complexity of cancer everyday has taught me that today's challenges also act as a major catalyser to create new opportunities of care for patients in the future. The narrative of modern oncology tells us that the greatest achievements of the last decades are the results of past challenges which we accepted and then learnt how to overcome, by joining our efforts and expertise. Screening, early diagnosis and prevention aided oncologists in decreasing disease-related mortality and cancer is no longer a sentence to death. And insights into the molecular hallmarks of cancer created conditions to go beyond chemotherapy, providing more treatment options for our patients to improve care and quality of life.
Progress goes in cycles. Knowledge always comes with new challenges, and challenges, if we are brave and smart enough, can then be turned into new opportunities that will open up the way to further understanding.
With our digital magazine we have wanted to recall this cyclic pattern. In December 2016, we started our journey by reflecting on the future directions for our profession, or what we expected them to be. We anticipated the emerging need to break the glass ceiling for women in oncology and we have urged a back to basic science to uncover the initial steps of mutagenesis for bypassing resistance to cancer therapies.
In the following editions, we have explored what changes are reshaping education, research, policy and practice. The ESMO/ASCO Global Curriculum and our Preceptorships Programme are only two of a series of initiatives that have contributed to build an education without borders aiming to offer the best expertise to any patient in any country. Personalised (or precision) medicine has started to happen in practice for many types of tumours, we have witnessed a growing attention on survivorship issues, and longstanding collaborations among different stakeholders have come with new input around how to tackle medicine shortages and prioritisation of resources in oncology.
Many challenges are still ahead. The skyrocketing costs of cancer medicines threaten to further expand disparities in access to cancer services and are pushing us to explore ways to achieve sustainability. As research and clinics go at different speeds, we are now at the stage to find out how we can make the most out of large datasets to select patients who can benefit most from targeted therapies and how technological innovations can be successfully integrated in our daily practice.
Where will all these challenges lead us? Wherever it will be, I am sure that we will move in the direction of growing as individuals, as professionals and, most importantly, as a community.
Josep Tabernero
ESMO President
ESMO Perspective's Associate Editors
Evandro de Azambuja
Jules Bordet Institute, Brussels, Belgium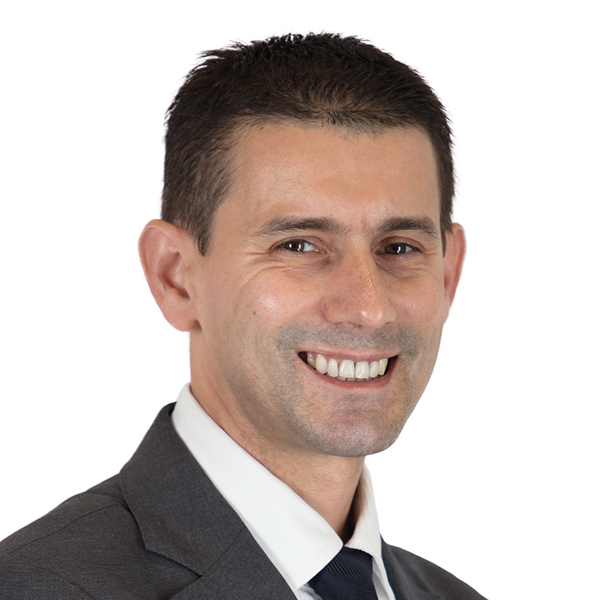 Erika Martinelli
Università degli Studi "Luigi Vanvitelli", Naples, Italy