Challenging the gender gap
for oncologists
The proportion of female speakers at meetings has recently started to increase as more actions have been taken to close the gender gap at international level. There are positive signals, but more efforts are needed to embrace change at any stage of a women's career.
---
Results of the ESMO Women for Oncology (W4O) study monitoring the representation of women in leadership positions suggest that some progress is being made in closing the gender gap for oncologists. But the changes are only marginal and the pace of change is slow.Compared with 2015, 2017 saw increases in the number of women oncologists as speakers at major international oncology congresses (from 31% to nearly 35%) and female ESMO members (from around 41% to approximately 45%). However, over the same period, the numbers for women oncologists as presidents or board members of oncology societies and women speakers at national congresses have remained largely unchanged. Two of the speakers at the ESMO W4O Forum at ESMO 2018 discuss the challenges in trying to close the gender gap and present their ideas for moving forward.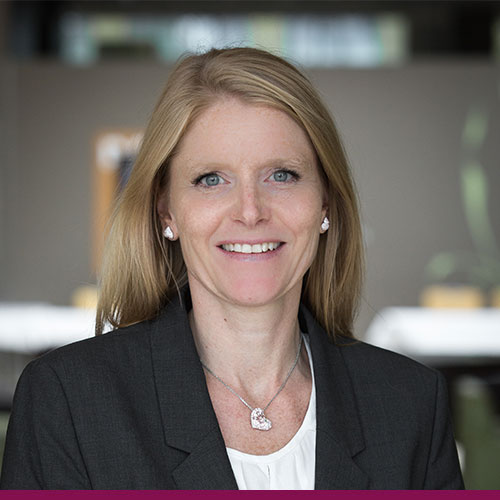 Solange Peters
Centre Hospitalier Universitaire Vaudois, Lausanne, Switzerland;
ESMO Women for Oncology Committee Chair
Local institutions must embrace the challenge to close the gender gap
Were you surprised by the findings from the ESMO W4O monitoring study presented at the ESMO 2018 Congress?
My general feeling is that there is considerable room for improvement. We are seeing a very early signal about some improvements, particularly the increase in the number of women presenting at international meetings. However, and more so in Europe than the US, female speakers at international meetings remain in the minority. The fact that their number has increased is related to a still emerging but constant effort to recognise that providing a balance of male and female speakers is very important. Therefore, if even with proactive moves to present a fair balance we still have only a minority of female speakers at international meetings, it means that we still have a very long way to go to reach parity. But let's be positive, this is the right direction. And taking the US as an example, by progressing further I believe we could reach balanced representation of genders at meetings. This is a very important point for a global multidisciplinary organisation like ESMO: we must provide balanced representation of our members, whether that be on the basis of gender, age or ethnicity. I am confident that this will progress and improve over time.
"Women currently make up more than half of young ESMO members and nearly half of the total ESMO membership and should be represented proportionately in speaker faculties."
Statistics tell us that the best way to promote the number of female speakers at meetings is to improve representation of women on executive boards. So for all organisations, fair representation of members is a must. And although it is not always easy to achieve we should be aiming for it.
Gender inequality is the result of old-fashioned, outdated perceptions. The good thing about this is perceptions can be changed but this cannot be achieved overnight. We need to educate people that gender balance should be considered whenever an individual is selected for any activity, for example, to take up a particular position or to present at a meeting.
How can institutional support help to reduce gender inequality?
Professional background is a critical factor to select key opinion leaders presenting at meetings or stakeholders in any organisation. This means that a top-down approach that only promotes gender equality is not enough and a cultural switch must be embedded in career development at any stage. Careers are mostly built within local institutions. Therefore, we need local institutions to take this on board to ensure that female oncologists have access to sufficient support and opportunities, from the outset, to develop their careers in parallel with male oncologists.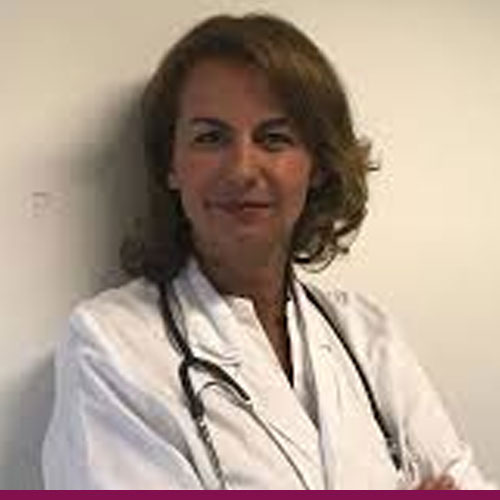 Marina Chiara Garassino
Istituto Nazionale dei Tumori, Milan, Italy;
W4O Italy President
Progress comes not just from sharing the power but also from the power of sharing
Can you share your experience of gender inequality for women oncologists in Italy?
Gender inequality among oncologists is common in Italy. There are currently only around 20 women in oncology leadership positions and, with approximately 300 oncology centres in the country, fewer than 10% of women are directors or full professors. I would say this is similar to the general situation in Europe, although the prospects for women will be better (or worse) in some countries.
I think that the situation is definitely getting better, mainly because there is much more awareness of the issue now. However, women are far from equal to men and there is a lot of work to do before this is the case.
What do you think is the biggest challenge to achieving equality in Europe?
I think that there are two major challenges. The first is overcoming stereotypes. These are deeply engrained and continue to be perpetuated. A good example of this was presented by Francesco Panese, a sociologist from the University of Lausanne, Switzerland, at the W4O Forum — Sharing the Power at ESMO 2018. He highlighted that even now, medical literature illustrations still tend to portray doctors as male and nurses as female. Stereotyping is common globally. The other main challenge facing women is that they must learn to view themselves as leaders of tomorrow and to move towards greater self-promotion.
As women, we need to increase awareness of the gender gap situation, promote the value of women oncologists and believe that we are worthy of holding leadership positions.
"Awareness, value and vision can help to reduce gender inequality."
What strategies do W4O Italy have in place to help address gender inequality?
We have tried to raise awareness of the role of women at oncology congresses but also, crucially, we have held courses to show women how to take career progression into their own hands. We have held courses discussing how to prepare for a leadership role, how to communicate more effectively with patients and the public, how to work as a team and how to recognise and overcome envy of female colleagues, a problem that can hinder women's progress. We now have a membership of around 200 women and I think that an important part of our success is that we share our experiences and provide opportunities, where we can, to help women into leadership positions. I like to say that progress comes not just from sharing the power but also from the power of sharing.
Would you recommend female oncologists in any EU country to form a local W4O group?
Absolutely. ESMO is a wonderful organisation, providing invaluable opportunities for networking and sharing resources and experiences. As we heard during the W4O Forum — Sharing the Power at ESMO 2018, every national W4O group has been set up in a different way, based on a greater awareness of what is needed, and likely to be successful, in that particular country.