Insights from other continents
Hemant Malhotra and Erika Ruíz-García
---
Hemant Malhotra
Professor and Head of the Department of Medical Oncology at the Sriram Cancer Center, Mahatma Gandhi Medical College and Hospital, Jaipur, India, and President of the Indian Society of Medical and Pediatric Oncology (ISMPO)
After more than three decades at the Sawai Man Singh Medical College, a government hospital in Jaipur, I have recently moved to the Mahatma Gandhi Medical College and Hospital, a 1050-bed super-speciality teaching institution. I am really excited by the challenge of setting up the new department and initiating the specialty teaching course in medical oncology.
As President of the Indian Society of Medical and Pediatric Oncology (ISMPO), I feel strongly that ESMO and ISMPO members can support and learn from each other. ISMPO has had a reciprocal membership agreement with ESMO since December 2017. This has mutual benefits for both sets of members and, ultimately for patients. ESMO members can learn about the issues involved in managing cancer in situations where resources can be limited. On the other hand, ISMPO members can learn the perspective of other medical oncologists who have greater access to resources. The communication between communities will help both directly and indirectly in the education of our residents and young faculty.
"While there are undoubtedly challenges to integrating lessons in cancer management across continents, European and Indian medicine have a lot in common."
Actually, India's approach to medical treatment and the patient is more similar to that of Europe than one might at first think. ESMO Clinical Practice Guidelines are easy for the Indian healthcare practitioner to understand and follow, and the emphasis on quality of life and economics resonates well with the Indian oncologist. The attractive terms of ESMO membership for Indian oncologists and the fact that it provides a host of educational resources are also important. We appreciate the reduced membership fees available to Indian doctors due to India falling in the group of lower-income economy countries. We also very much value the local access to the ESMO Examination for medical oncologists. Being an ESMO member has been a very positive experience. I have been closely associated with ESMO for some time, including being the Regional Representative from India, Pakistan and Bangladesh and also a member of the Developing Countries Task Force, and this involvement has been a huge and wonderful learning experience for me. Being part of ESMO has also really helped with the management of cancer in the region by allowing me to raise some India-specific cancer management issues at an international level. Another ESMO document, the Global Curriculum for Training in Medical Oncology Log Book, developed jointly with ASCO, is also very useful and widely used in the Indian subcontinent.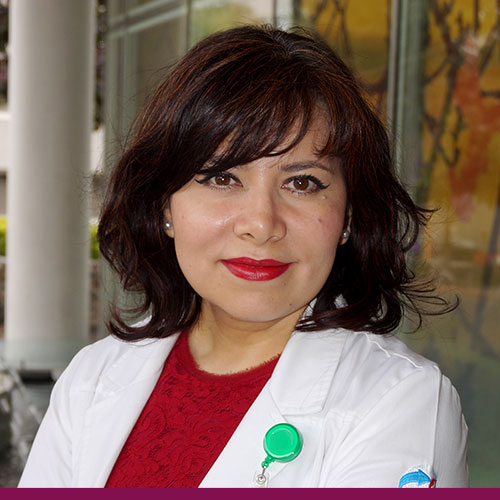 Erika Ruíz-García
Professor at the Department of Gastrointestinal Medical Oncology and Chief of the Translational Medicine Laboratory at the Instituto Nacional de Cancerología (INCan) in Mexico City
As soon as I completed my residency in medical oncology in Mexico in 2004, I became a member of ESMO and am pleased to have been a member ever since. When I first joined, I had to ask about opportunities while I was attending ESMO meetings, but now, many of my residents and colleagues simply visit the ESMO website where they can find all ESMO fellowships, preceptorships, workshops and courses on offer. It is impossible to go to every meeting but ESMO also provides valuable resources for keeping up with advances and education in our own areas and in other cancer types online. The resources have evolved over the years, and there is now a range of materials that are useful for all members, whatever level of experience one has.
I am a member of several different societies and, for me, ESMO is a very friendly one. It particularly looks after young oncologists; I still remember the welcome when I first joined!
"Congresses can be extremely expensive but ESMO makes its meetings affordable, even for oncologists from developing countries. So, ESMO covers research, education and also takes care of people!"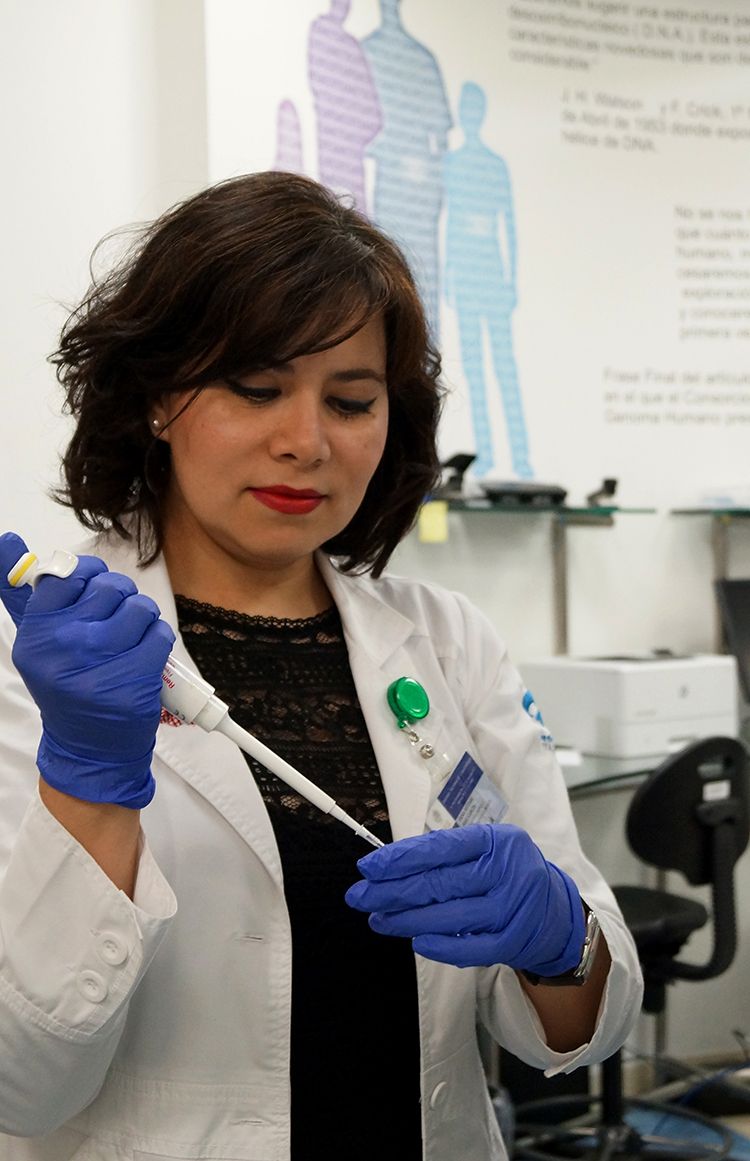 The Mexican Society of Oncology (SMeO), of which I am a member, entered into a membership agreement with ESMO in 2017 and this has helped to open up ESMO opportunities further for Mexican oncologists. Language might be a barrier to joining ESMO for some people who are not fluent in English. It is not such a problem for the younger generation, but some older oncologists might be comfortable only to listen, not to talk. SMeO is trying to highlight the many opportunities available through ESMO membership. We are also trying to show that ESMO members and leaders are open and approachable, and that it is easy to participate and get involved in the activities of the Society. We hope this may encourage others within SMeO to experience all the benefits that ESMO brings.
"Latin American and European countries can do more if we work together."
In January 2019, partners from Mexico, Argentina, Chile, Paraguay, Belgium, Germany, The Netherlands, Portugal and Spain launched the LEGACy study, which aims to improve the diagnosis and treatment of gastric cancer by applying a personalised medicine approach. The project is funded by the EU's Research and Innovation Programme Horizon 2020 with involvement from the European Cancer Patient Coalition. Projects such as LEGACy are a product of the exchange of ideas and networking that ESMO facilitates among its members. These create opportunities to develop wide-reaching collaborations that enable us to work together towards better research trials and programmes that will improve cancer management across the globe.