SPOTLIGHT
ESMO and the WHO: A longstanding, productive collaboration
ESMO has a longstanding relationship of over 15 years with the World Health Organization (WHO) - working together to make a difference to cancer care. We asked representatives from both organisations about this productive collaboration and some of the key initiatives, past, present and future, that are helping to reduce suffering and improve the outcomes of patients with cancer throughout the world.
Evolution of ESMO's collaboration with the WHO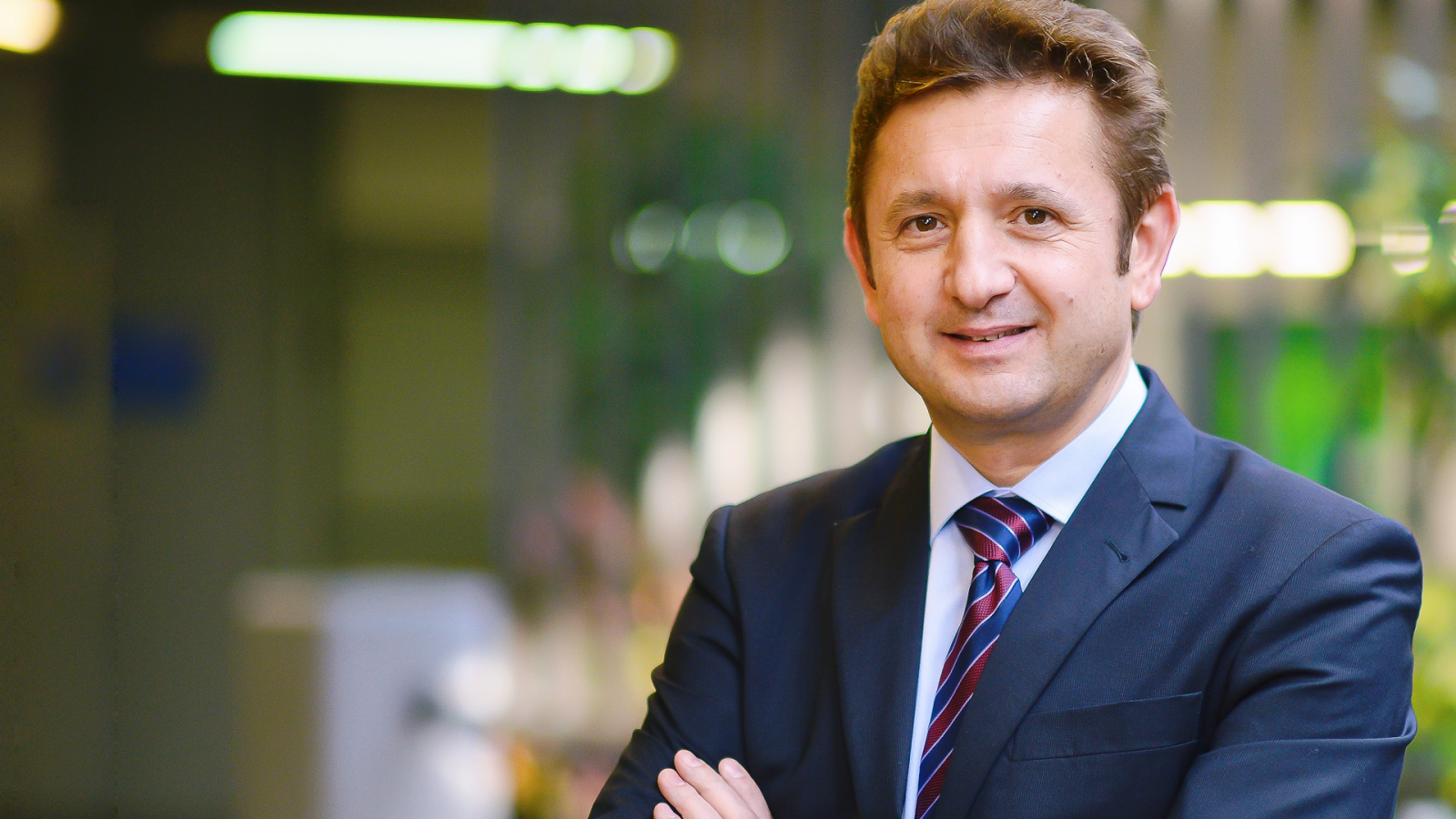 Alex Eniu
Cancer Institute 'Ion Chiricuta', Cluj-Napoca, Romania; Chair of ESMO Global Policy Committee and Member of ESMO Executive Board
Could you tell us a little about the history of ESMO's collaboration with the WHO and the implications of ESMO being granted 'official relations status' by the WHO in 2013?
ESMO has been working with the WHO since 2002, beginning with a series of keynote lectures on cancer prevention. For many years, the ESMO Global Policy Committee invited the WHO to collaborate on ESMO projects related to cancer prevention and cancer care, in order to identify the reasons for disparities in patient care across Europe and throughout the world, and to propose solutions.
ESMO was granted 'official relations status' by the WHO in 2013, in recognition of the value our expertise in cancer management brings to the work they do. It resulted in the WHO inviting ESMO to partner with them on several WHO global projects on cancer. This prestigious WHO status also enables ESMO to make the voice of its members heard at the highest political levels. We regularly attend and participate in WHO meetings, and make official statements on ESMO's position on cancer care at the annual World Health Assembly, attended by the health ministries of the 194 WHO Member States. ESMO is one of the few cancer organisations to be granted this official WHO status, and we are very proud of it.
How can ESMO make a difference to cancer care through ongoing collaboration with the WHO?
An example of how ESMO has made a difference to cancer care by collaborating with the WHO is the ESMO project on the availability of opioids for cancer pain management. The ESMO European and global surveys revealed that patients in many countries of the world are still suffering unnecessarily from pain due to the lack of availability of opioids or to regulations limiting access to these medications. The ESMO survey data and ESMO's recommendations on how to overcome barriers to opioid access for cancer pain management provided valuable information to the WHO and supported the 2014 WHO Resolution on improving access to palliative care. It also supported the 2016 United Nations (UN) Outcome Document of the UN General Assembly Special Session on Drugs, which states countries should improve access to palliative care medicines for legitimate medical and scientific use, while avoiding their deviation for use as narcotic drugs. This represents a major achievement to increasing access to palliative care and pain medicines which reduce the unnecessary suffering of individuals worldwide.
ESMO is also advocating keeping cancer high on the agenda of the upcoming UN High-Level Meeting on Non-communicable Diseases (NCD), on 27 September in New York. The UN is asking countries to report on progress they have made to reduce deaths from NCD, including cancer. Unfortunately, progress has been slow. Therefore, ESMO, together with the American Society of Clinical Oncology (ASCO), has issued a joint statement calling on governments around the world to attend the UN meeting and to renew their commitment to cancer prevention and to improving access to cancer care for everyone. We know that cancer control is complex and costly; addressing the continuum of cancer care requires a comprehensive and collaborative global approach.
"Cancer control is complex and costly, and requires a comprehensive and collaborative global approach to management and prevention."
What is the vision of ESMO in terms of addressing the challenges facing cancer care globally?
The ESMO 2020 Vision is one of high quality, integrated, sustainable cancer care that is available and affordable to everyone. The WHO and the UN also promote Universal Health Coverage that leaves no-one behind, so we all agree that the end goal is to expand adequate cancer care to the millions of people who die from cancer because they do not have timely access to treatment. ESMO provides its members with the latest advances in knowledge, so they can achieve the best possible outcomes for their patients. We actively collaborate with national, European and global authorities to promote and protect our profession, and to defend the rights of our patients to optimal cancer care.
We believe that health is a basic human right. In fact, in 2018 we celebrate 70 years of the UN Universal Declaration of Human Rights that states, 'Everyone has the right to a standard of living adequate for the health and well-being of himself and of his family, including food, clothing, housing and medical care…' However, this is still not respected in many countries of the world. The human right to health does not mean anything to individuals who do not have access to health services when they need them.
ESMO's vision for the future is strong and bold. We know that to achieve it we must work in partnership with other stakeholders around the world, and we are committed to doing so.
Working together to help governments set priorities in cancer control
André Ilbawi
WHO Technical Officer for Cancer Control; Member of the ESMO Global Policy Committee
Could you give us some insights into key initiatives (current and planned) where ESMO will be working closely with the WHO?
The best reference point to understand ESMO's relationship with the WHO is the WHO Cancer Resolution. This landmark political and public declaration in cancer prevention and control recognises cancer as a major public health priority. Cancer is an extremely complex disease, and the resolution stipulates that the WHO works with expert partners to ensure its successful implementation. ESMO, working in 'official relations' with the WHO, is providing invaluable support to implement major projects within the Cancer Resolution.
Among the many areas of collaboration, ESMO is working with the WHO to help governments prioritise the most effective and context-appropriate cancer control interventions. Governments require assistance to set clear priorities for national cancer control plans, and ongoing help to implement, finance and monitor these plans.
"ESMO has been an invaluable supporter of a global review of national cancer control programmes, including non-communicable diseases action plans, and has assisted in analysing the plans of more than 150 countries."
ESMO is providing expert guidance at multiple stages of this prioritisation exercise, in the first instance to help governments appreciate the relative benefits of different cancer interventions, with tools such as the ESMO-Magnitude of Clinical Benefit Scale (ESMO-MCBS). A second element of policy development is to help governments understand the costs of specific interventions. With technical support from ESMO and other partners, WHO is developing a tool that will provide a relative estimate of the costs of different cancer services. This is a huge undertaking but is needed because there are major inefficiencies in how governments allocate and spend money on healthcare; for example, some spend a significant amount on cancer screening programmes, but don't have the necessary treatments available, while others invest heavily in targeted therapies in the absence of pathology services.
While the is, and will remain, the standard reference for identifying priority cancer therapies, in some settings governments need additional guidance on how to improve access to cancer care. ESMO participated in the review of the cancer medicines on the WHO list, and ESMO continues to support the WHO and governments set priorities in an attempt to ensure populations are offered appropriate treatments without individuals facing financial ruin. In 2017, WHO also released a list of WHO List of Priority Medical Devices for Cancer Management. In 2017, the WHO also released the With input from ESMO, the list details basic and priority technologies required based on cancer interventions selected from clinical guidelines. The list is now being used in national cancer control planning to inform prioritisation.
As optimal cancer interventions cannot be delivered without the necessary workforce, a further WHO initiative is helping governments understand workforce needs in order to deliver key cancer services. Such services must be provided by competent and well-trained healthcare providers who appreciate the complexity of the disease. If quality cancer care is not provided, the consequences can be dire for patients and their families. Within the national cancer control planning framework, and with support from ESMO, a model has been developed to help estimate specific workforce needs tailored to cancer burden and health system function within a given country. Importantly, this initiative also identifies key strategies to scale up and strengthen the healthcare workforce over the short- and longer-term.
How do you think ESMO's collaboration with the WHO will impact on cancer clinical practice worldwide?
As an oncologist, understanding the needs of your patient and their family is of utmost importance when determining an optimal approach to care. However, many factors will influence this decision, including those related to programmes and policies of hospital management, national government and global partners. Through the development and implementation of global programmes such as those discussed above, the WHO impacts the care of patients at all levels.
"Oncologists should view themselves as important advocates of cancer policy, both among national governments and at a global level."
It is important that we see two-way dialogue between the WHO and partners such as ESMO. Oncologists are needed to inform public health policy, not only to help with prioritisation of cancer control interventions, but also to assist with tasks such as writing national cancer control plans and protocols, providing direction relating to development of clinical practice guidelines, and research/data gathering. All of this can and should take place at a government level, and the strong voice of the oncologist needs to be heard.



ESMO and the WHO Partnership
Since 2013 ESMO has been in official relations with the WHO. André Ilbawi, WHO Technical Officer Cancer Control, speaks about the 2017 WHO Cancer Resolution, and the value of partnering in cancer control with key societies like ESMO to achieve its goals and improve cancer patients' outcomes.