EONS11 at ESMO 2018: an exciting collaborative venture
The European Oncology Nursing Society (EONS) Congress takes place every two years, and this year, EONS11 will be held during the ESMO 2018 Congress in Munich, Germany. In addition to facilitating multi-professional team working and networking, this collaboration offers fantastic educational opportunities for both nurses and medical oncologists. We talk to three representatives from EONS to learn about their thoughts on this exciting venture, and also hear from ESMO President-Elect and ESMO 2018 Scientific Chair, Solange Peters, on the value of this collaboration.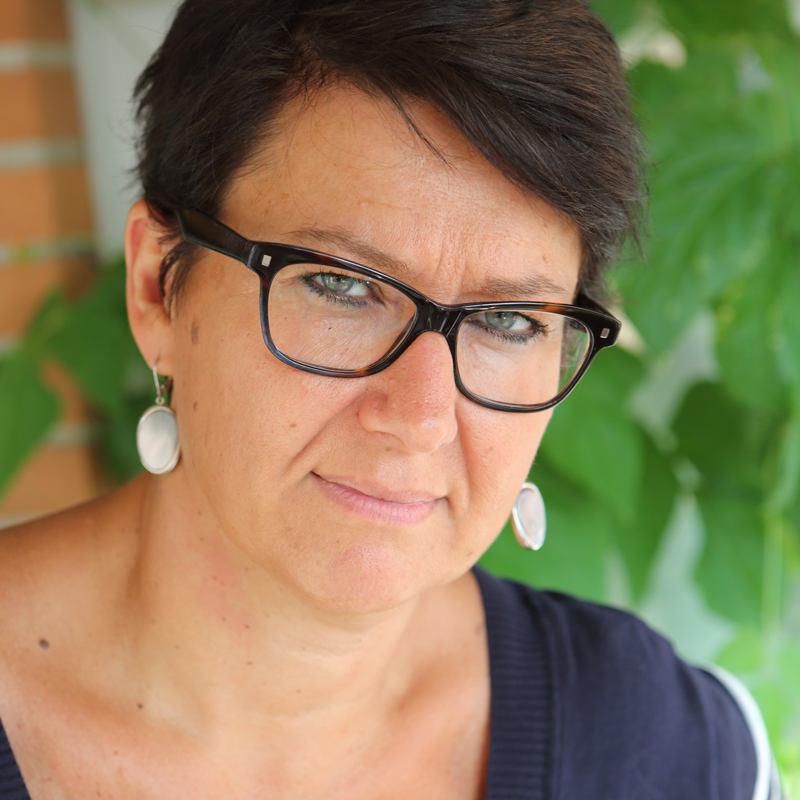 An incredible educational and multi-professional networking opportunity
---
Lena Sharp
Regional Cancer Center Stockholm-Gotland and Karolinska Institute, Sweden; EONS President and Co-Chair of the EONS Scientific Committee at ESMO 2018
This year, the ESMO Congress will feature a dedicated three-day nursing track. Could you tell us how this came about?
In the past, EONS has collaborated with ESMO on various projects, such as the Clinical Practice Guidelines, and we have also previously discussed a possible collaboration with the ESMO Congress. I believe both societies view this as a fantastic new opportunity.
What do you think will be the benefits of holding the EONS conference during ESMO?
By holding the EONS nursing track at ESMO 2018, we are able to have a more extensive programme than at previous EONS conferences. This will be an incredible educational and networking opportunity, with something for everyone, and we feel confident that attendance will be high. Collaboration is always a top priority for us at EONS, and the ESMO Congress provides the perfect forum for interaction at all levels. We can all learn from one other to ensure the best possible care for our patients.
What will be the key topics of the EONS11 programme at ESMO 2018?
We are very proud of our EONS11 programme. Focusing on five major themes—cancer nursing leadership; symptom management; patient safety; new cancer research; and cancer nurse roles—the programme has been carefully designed to ensure a high level of interest and relevance to cancer nurses, but also to other professions. For example, we will be holding a session looking at patient safety that features presentations from a range of perspectives, including the oncologist, pharmacist, nurse and patient. We believe this will generate a great deal of interest from all sides. Cancer nursing leadership will be a key topic at the congress as we encourage all cancer nurses to become leaders within their healthcare teams; we would like to see nurses stepping up and using their knowledge and expertise to suggest and implement new ideas relating to cancer nursing care. However, this also requires close collaboration with medical oncologists who are able to offer support and recognition of this important role among the multidisciplinary team.
What other opportunities might there be for nurse/clinician collaboration in the future?
At EONS we will definitely be interested in exploring future collaborative opportunities with ESMO, including the continuation/expansion of existing initiatives and potential new projects. As we see it, doctors and nurses are the foundation of cancer care, so it is important that we all work together in the best interests of our patients; so far it has been an extremely positive experience.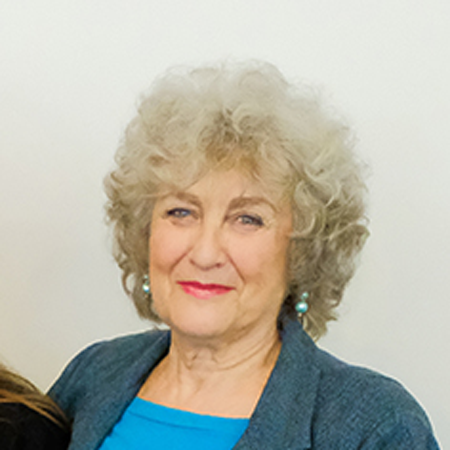 A long-standing
and flourishing collaboration
---
Anita Margulies
Zurich, Switzerland; ESMO Member and recipient of the EONS Lifetime Achievement Award, 2017
What are your thoughts about EONS11 being held during the ESMO Congress this year?
Holding the EONS conference in parallel with ESMO 2018 is an excellent opportunity for the societies to share knowledge, and for EONS to develop further as an important and well recognised European cancer nursing organisation. We will be encouraging participants to attend sessions from both programmes; oncology nurses can benefit hugely from attending many of the ESMO sessions, and similarly, oncologists can gain valuable insights into optimal nursing practices that they can share with their own nursing colleagues. We hope that the various educational sessions will also fill some of the many gaps in specialised knowledge of cancer nursing that we see across Europe.
Can you tell us a little about your past experience of ESMO-EONS collaboration?
I have worked with ESMO over the past decade, initially as an EONS representative on projects such as the ESMO-led, multi-stakeholder initiative Rare Cancers Europe. Subsequently, I helped coordinate the role of EONS in the development of the ESMO Guides for Patients and Clinical Practice Guidelines. The first clinical guidelines that were developed with input from EONS in 2012 focused on extravasation and are still proving very popular today. They are due to be updated soon. Currently, we are working on ESMO Clinical Practice Guidelines for treatment-related neuropathy. This is a prime example of where a nursing perspective of the daily needs of patients can lead to improved patient safety and therapy adherence. My personal experience of working with ESMO has been extremely positive, and has involved multi-professional collaboration to generate open discussion with both physicians and patients.
Do you feel this type of collaboration will become increasingly important as treatment for cancer becomes more complex?
Patients with cancer are not a homogeneous group; each requires personalised care in a rapidly changing treatment landscape. Although it has always been considered complex, the complexity and scope of cancer care has changed; there is now increasing recognition of the psychosocial and educational needs of both patients and caregivers that has arisen in parallel with advances in treatment. The introduction of targeted, precision therapies and diagnostic tools, accompanied by health system economics, restrictions and new healthcare politics, all contribute to this 'personalised complexity'. There are huge issues to deal with, and I believe that effective interprofessional collaboration involving the nursing community will be crucial to drive continued improvements in cancer care and management.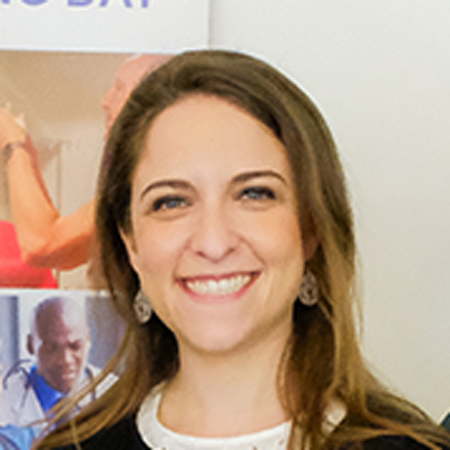 Patient-centred care: future collaborative opportunities from the perspective of a young cancer nurse
---
Sara Parreira
CUF Infante Santo Hospital, Lisbon, Portugal; Oncology Nurse Specialist; EONS Non-Executive Young Cancer Nurse Representative and Member of EONS Communication Working Group
As a young cancer nurse, what are your thoughts on the ESMO-EONS collaboration at the ESMO Congress this year?
I see the ESMO-EONS collaboration at ESMO 2018 as a very positive and exciting step for both societies as it reflects a commitment to work together to provide better cancer care. I am very hopeful that this collaboration will also increase awareness of the importance of a joint approach to the management of the cancer patients and cancer care in our daily practices.
How do you think young nurses can benefit from this collaboration?
I believe young nurses will benefit greatly from the ESMO-EONS collaboration. The inclusion of the EONS event within the ESMO Congress provides an excellent opportunity to network and share experiences and best practices with each other and with oncologists from all over the world. Importantly, it also provides a platform for specialist cancer education for nurses, a major unmet need in many countries. Several areas of the ESMO 2018 scientific programme, including the tumour-specific sessions, those with a focus on new therapies, and the Young Oncologists Track, will be of interest to young nurses. Similarly, I believe there will be a number of EONS sessions, including, for example, those focusing on patient safety and patient education, which will be of interest to oncologists as well as nurses. I would particularly like to draw attention to the Young Cancer Nurses session which is open to everyone and will cover issues such as compassion-fatigue and how we can support one another in daily practice.
What would you expect to take away from ESMO 2018?
As EONS Young Cancer Nurse Representative, I am especially looking forward to strengthening the relationship between EONS Young Cancer Nurses and ESMO Young Oncologists, and to exploring the possibility of a future partnership. The young oncologists are doing some great work and I know that many young cancer nurses are very interested in discussing ways in which we can best collaborate in the future.
Are there other types of collaborative work you would like to see between cancer nurses and clinicians in the future?
I would really like to see a growing cancer nurse presence at all multidisciplinary oncology meetings in the future as I believe nurses play an active role in patient-centred care and should be involved at every step of the process. Treatment guidelines currently recommend this level of involvement, but it still does not happen in many countries of Europe where nurses struggle to have their voices heard and their role recognised. This is why it is important to have wider recognition of cancer nursing as a specialty in Europe. There is a need for increasingly close collaboration with medical oncologists and other members of the multidisciplinary team to achieve this and ultimately ensure we are able to provide high quality cancer care to our patients.
Cancer nurses offer valuable new perspectives and insights in a rapidly changing field
---
Solange Peters
University of Lausanne, Switzerland; ESMO President-Elect 2018-2019; ESMO 2018 Scientific Chair
As President-Elect of ESMO, what are your thoughts on the ESMO-EONS collaboration at ESMO 2018?
The ESMO-EONS collaboration is of great importance; nurses should be exposed at a very early stage to the complexities and new challenges we face in the field of cancer treatment. Equally, nurses are able to bring valuable new perspectives and insights to our work at ESMO.
What do you think will be the benefits of holding the EONS programme during ESMO?
We need nurses to hear about new paradigms in cancer management, including latest updates to treatment guidelines. Multidisciplinarity is key, and collaboration with cancer nurses is particularly important because they play such a crucial role in dealing with patients and sustaining many aspects of care essential to patients in their daily lives. We cannot work without optimal nurse-physician collaboration.
Why do you feel collaboration between nurses and clinicians is important in this rapidly changing field, both now and in the future?
As treatment for cancer becomes more and more complex, nurse support becomes increasingly vital to oncologists. Nurses understand, and are able to help manage, the side effects of therapy, and can offer support, guidance and reassurance to patients at every stage of their management and follow-up.
For all of these reasons, as Scientific Chair of ESMO 2018, I am extremely pleased to be working alongside EONS this year on an extra special congress!
Innovative, sustainable, integrated, Solange Peters on #ESMO18